Every hotel business has its own unique design and technology infrastructure, most in accordance with brand franchise standards. As guests demand more interactions with technology at hotels, its the responsibility of hotel owners to ensure the compliance of their technology infrastructures to maintain satisfaction at its optimal.

In his article, Valyn Perini lists PCI compliance as the most important technology issues hotels face today. Similarly, hotels also carry vast databases full of personal guest information that requires ironclad security against breaches and hacks.

Today's article discusses the importance of having a risk compliant and future proof technology infrastructure at hotels.

Why are Hotels a Popular Target?
Hotels remain one of the top three most targeted industries by hackers, identity thieves, and cybercriminals. The primary reason that we have already identified is the massive amounts of financial data that hotels store. In addition, hotels also carry a plethora of personal guest data that is even more valuable to hackers than credit card numbers.

The data security & compliance challenges posed to hotels is simply mammoth. Consider the Marriott hack, that cost the hospitality group over $150 million to settle. Hotels have multiple technologies including computers, mobiles & tablets, POS systems, WIFI networks, etc. which require a secure & compliant environment to operate throughout the year.

Non-Compliant Technology has Consequences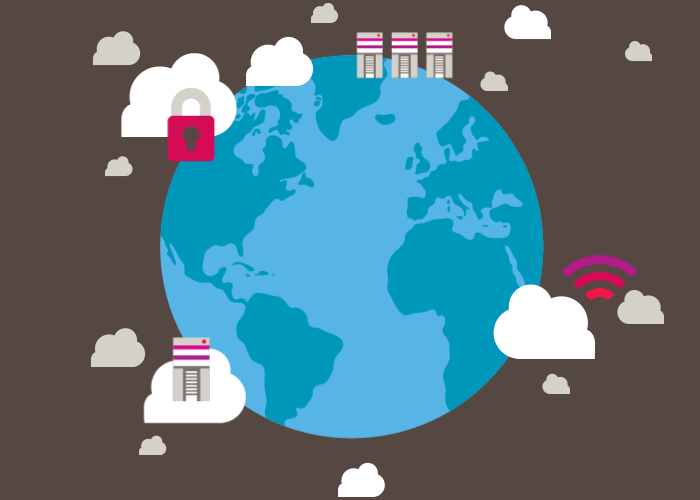 The consequences of non-compliant technology infrastructures can be severe, a lesson that is evident from the 2018 Marriott hack. Like any other business, hotels require a risk compliant infrastructure backed by a documented strategy and audits.

The first and most dangerous consequence of technology non-compliance are the liabilities arising from guest lawsuits. As I mentioned earlier, hotels are responsible for the safety of guests financial & personal data. Hence, an unsafe technology ecosphere is simply a welcome sign for cybercriminals.

A second consequence that can severely cost hotels in the event of non-compliance are penalties posed by the PCI standards council. The standards dictate that a non-compliant hotel will pay additional fees (per transaction or one-time penalty), stopped from accepting card payments, or both.
Lastly, the reputation hit that the hotel takes from a data breach or hack can be unrepairable. Even when customers are informed about the hack immediately, there is a great chance that the hotel will suffer major consequences in the media and tourism community.

Significance of Hotel Technology Compliance
Irrespective of property size and design, technology compliance is essential to the successful operations at every hotel. Although large hotel franchises are the most obvious targets for cybercriminals, it is highly recommended by technology professionals across the hospitality industry to have a future proof technology foundation.

A compliant technology infrastructure & hotel processes can be simply priceless for hotel owners. Here are some excellent benefits of a risk compliant & secure technology framework at hotels:

Proactive Threat Detection & Quarantine
A risk compliant hotel will have a proactive threat detection and protection system. While few hotels today invest in their own technology teams, most accomplish technology compliance with the help of a managed technology partner.

A threat detection and protection system is the first line of defense for all devices connected to the hotel. It easily monitors hotel technology 24/7 and quarantines threats, immediately separating it from the system.

Hotel technology companies usually have long term partnerships with hotel vendors and suppliers that allow them to procure low-cost solutions. They are also highly experienced organizations which can determine the most ideal technology security framework for your hotel tech.
In case hotel technologies have been breached, a compliant technology infrastructure will be instantly ready for disaster recovery. Affected systems are locked down, while backups are instantly activated to ensure the threat is contained there and then.

Risk compliant hotels also implement additional security measures to ensure that even if there is a breach, stolen data is completely useless to the cybercriminals. Two-step verifications and encryption are popular to ensure proactive data security.

A hotel is a 24-hour operation and hence requires that all its interconnected processes & technologies be functional at all times. A compliant technology foundation will not only have immediate security protocols, but also a back-up system to keep the property working even in case of a threat.

A constantly monitored & compliant technology infrastructure will be robustly protected and have contingencies in case of cybercriminals attempting an attack. Your hotel will run smoothly while your technology partners or CIOs manage the threat, without creating any panic.
Ensure Additional Compliance with Global Data Protection Regulations
Futureproofing your hotel by ensuring proactive compliance of technology allows you to cater to a larger audience. Complying with GDPR rules primarily meant for European tech users is an excellent way to be a more hotel.
Compliance Through Hotel Technology Partners
The ideal way to make your hotel compliant for the modern age is with the help of a managed hotel technology partner. These very popular service providers deliver several advantages to hotels when it comes to risk & security compliance.

First, a hospitality technology company brings formidable experience of securing technology and managing risk compliance. Hotel technology companies are equipped with the latest trends, professional insights, and have exclusive vendor partnerships to save on technology costs.

Secondly, a technology partner brings you a series of great services apart from risk & security compliance. These can include on-site & remote support, signage services, technology renovation, project management, technology budgeting, guest technology experience management, vendor management, and much more.

In addition, a third advantage that hotel technology parntners offer is convenience. By taking control of your overall technology strategy development, execution, and monitoring the provider lets you concentrate on daily operations. Hotel technology management companies also conduct regular hardware, software, and process audits to ensure every single touch point at the hotel is secure and performing.

Lastly, a hotel technology management partner can be simply priceless when it comes to training your staff. Hiring new staff and updating the knowledge of existing ones can be very costly and time-consuming. You technology partner can offer professional training and education to ensure the security and compliance best practices.

Conclusion
Security compliance & risk assessment remain two of the most sought out skills and services in the hotel industry. The increase in technology touchpoints at hotels considerably increases cybercrime risks and vulnerability against cyber infections.

A technologically non-compliant hotel is not only under threat from cybercriminals but also faces massive financial implications if its infrastructure is breached. However, by keeping technology up to date through I.T. audits,defined technology business strategy, and cutting edge best practices these vulnerabilities can be easily patched up.

Hotel owners should consider hiring the services of a hotel technology company, that can assist with technology design, procurement, deployment, and monitoring. Modern hotel technology management companies tend to offer much more than just security & risk compliance. It is a great idea to have these professionals manage your hotel technology to keep them updated & compliant.

Advanced Hospitality Technologies is a leader in Hospitality Technologies. We have an award winning benchmark for providing affordable, reliable and most advanced hospitality Technology Solutions.